MCDONALDS
everywhere in the universe...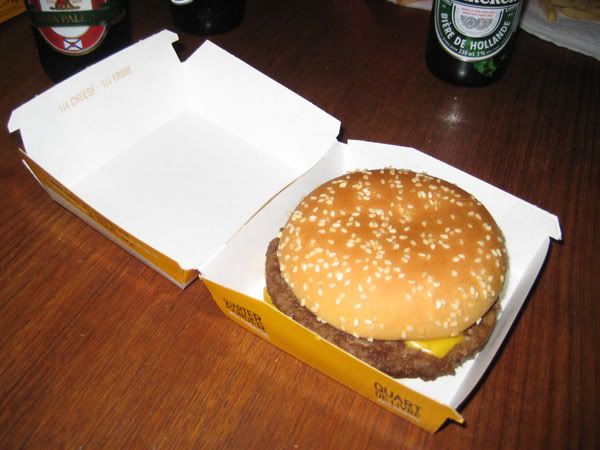 Just for the record, I only eat McDonalds once a year - when my brother and I are coming home from Warped Tour. We didn't eat there this year, so it was acceptable (kind of) to have it last night. I would also like to point out that everyone was drunk and needed emergency food...
I got the Quarter Pounder with cheese, of course. It's as gross/as delicious as always. I'm not going to recommend anyone to eat here, 'cause it's so bad for you. But really, at the same time, they have been around forever and are okay to have once in a while.
Why oh why are you so deliciously disgusting, McDonalds??